Stopped by Nathan Krestul Park on my way home from work.  The first thing I saw was a Belted Kingfisher booking it out of the park.  It eventually flew back, but stayed under cover on the opposite shore.Such a wary bird this year!  Last year the resident Belted Kingfisher would practically pose for me.
The tide was out, but the ground was soaked.  Across the water I saw eight Hooded Mergansers.  Two pairs swam deep into the swampy area, but four females decided to take advantage of a log not usually exposed to the sunshine: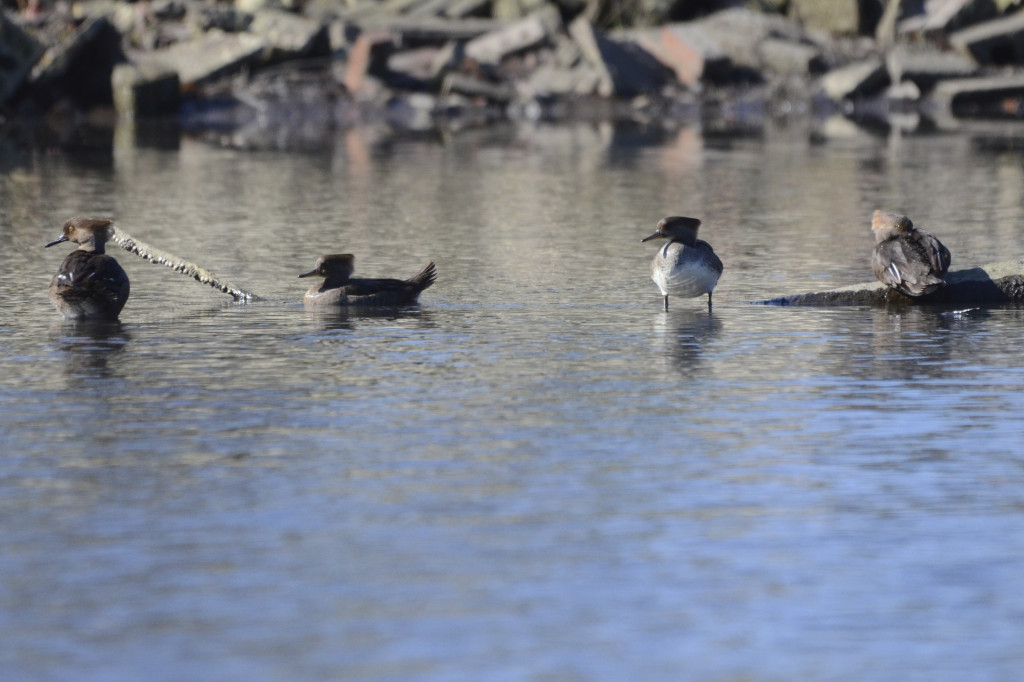 Lots of Palm Warblers and Yellow-rumped Warblers.  And a Snowy Egret, energetically sussing out fish with its orange feet, and the pair of herons that have been mainstays for the last few months, a Little Blue Heron and a Tricolored Heron.   These two birds appear totally at ease with each other, hunting in the same spots, and flying off together to fishier pastures, as it were.