To Westminster Woods to see Gram.  An alligator showed up to interrupt Gram's feeding of the turtles and fish.   Two alligators–one about four feet long, the other about five feet long–have been patrolling the water near the observation deck.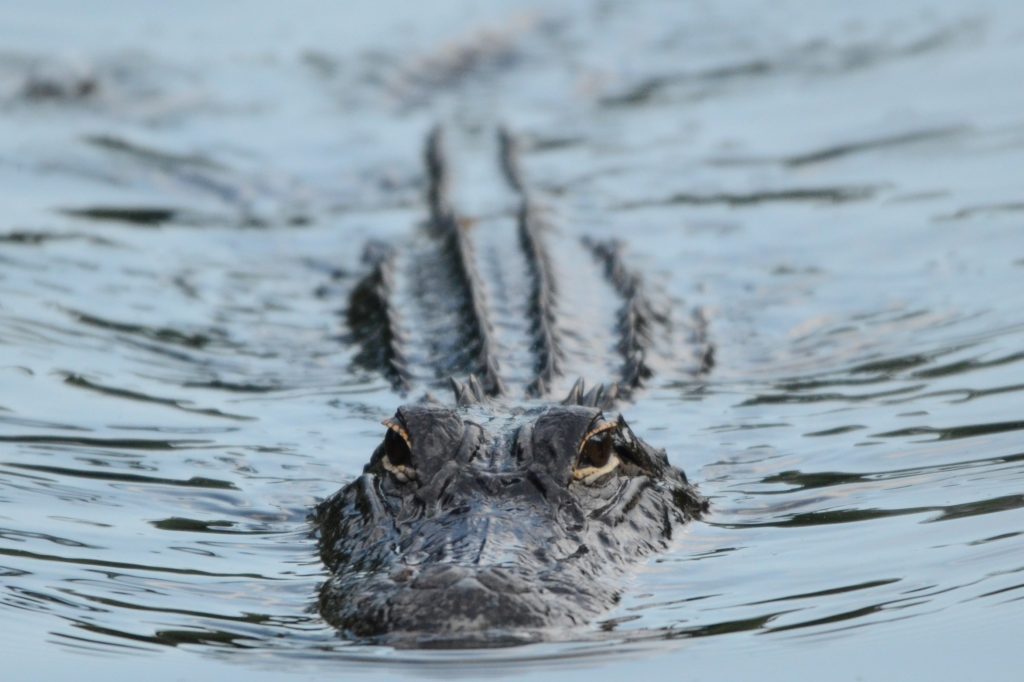 Then a rainshower came through, and under cover of the observation deck, we sat quietly regarding the rain and this Green Heron:
Just before the rain let up, I heard–but didn't see–an Osprey in the platform nest calling rapidly.  I ran to the railing, just in time to watch an Osprey deliver a fish.   It dropped off the fish, and flew off.