This morning my better half and I, along with the dog, went down into the Bear Creek Greenbelt to see what the juvenile Cooper's Hawks were up to. We spotted four of them and they were all calling for breakfast delivery. Here are three in a dead bramble: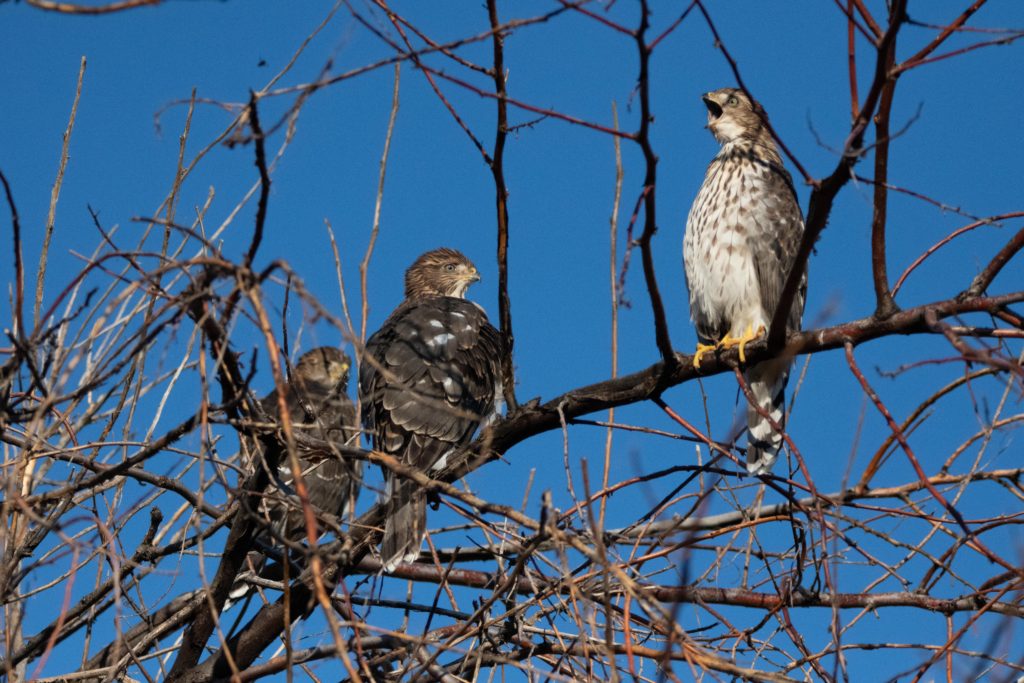 Portraits of hungry chicks: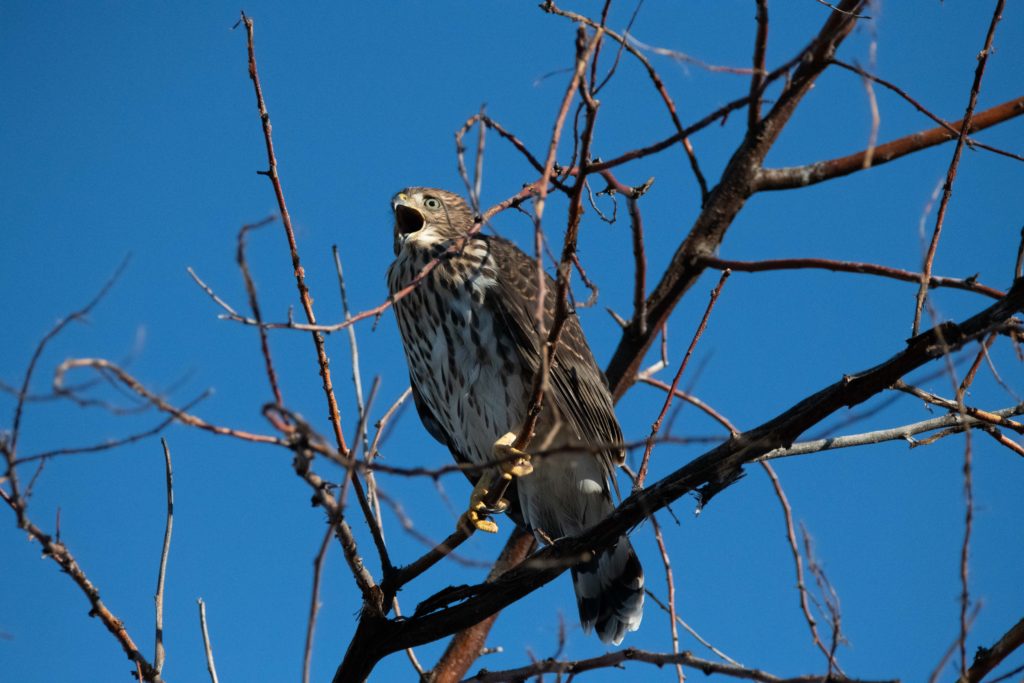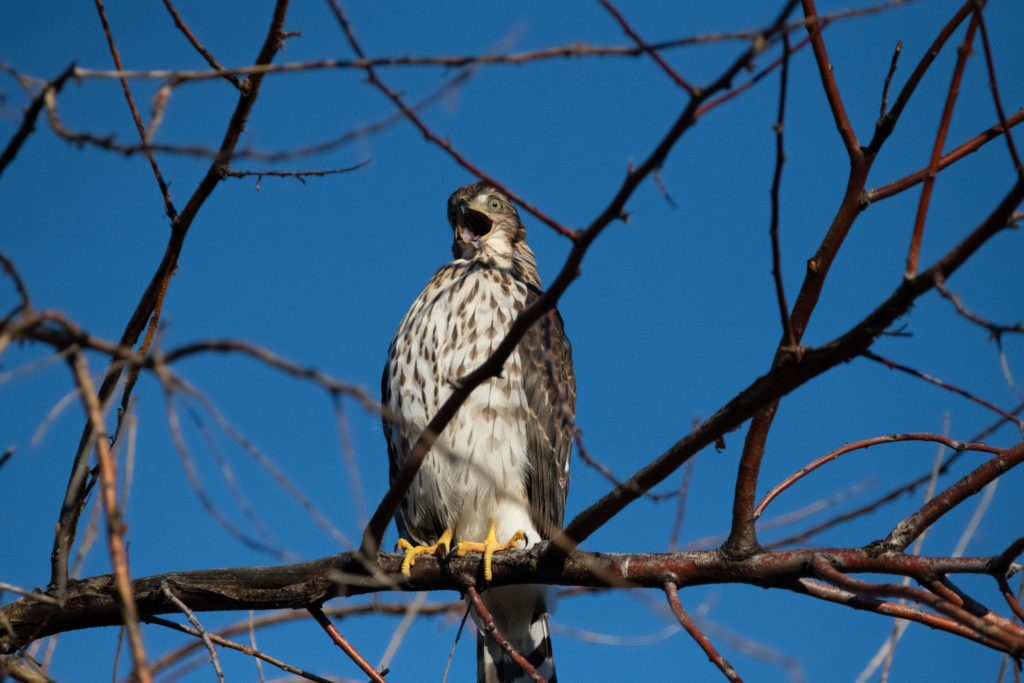 Looking testy, intense, hungry: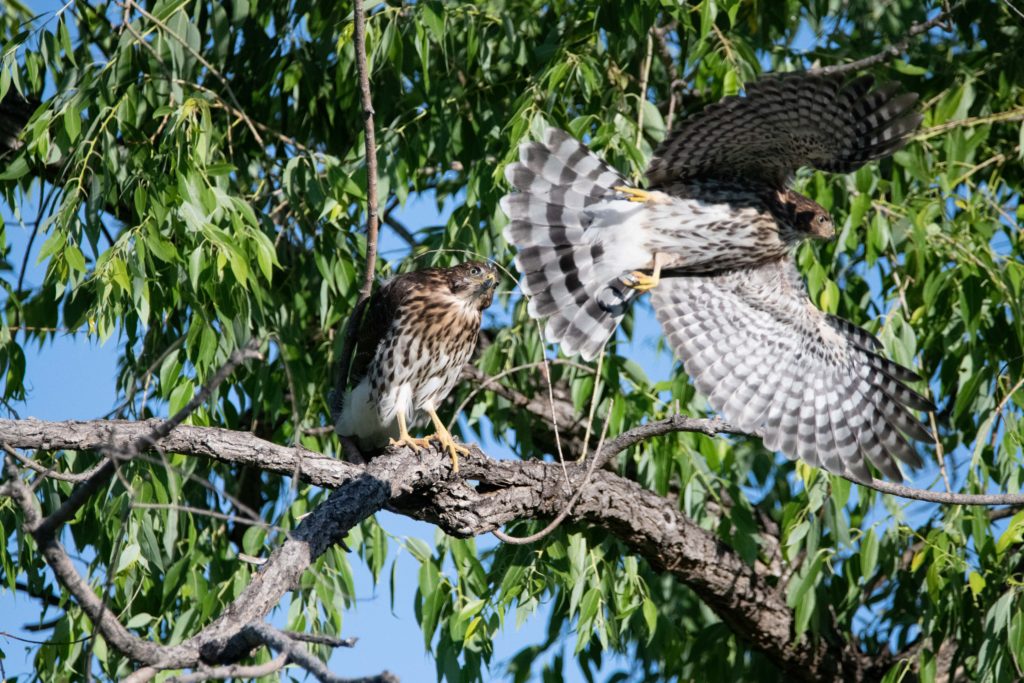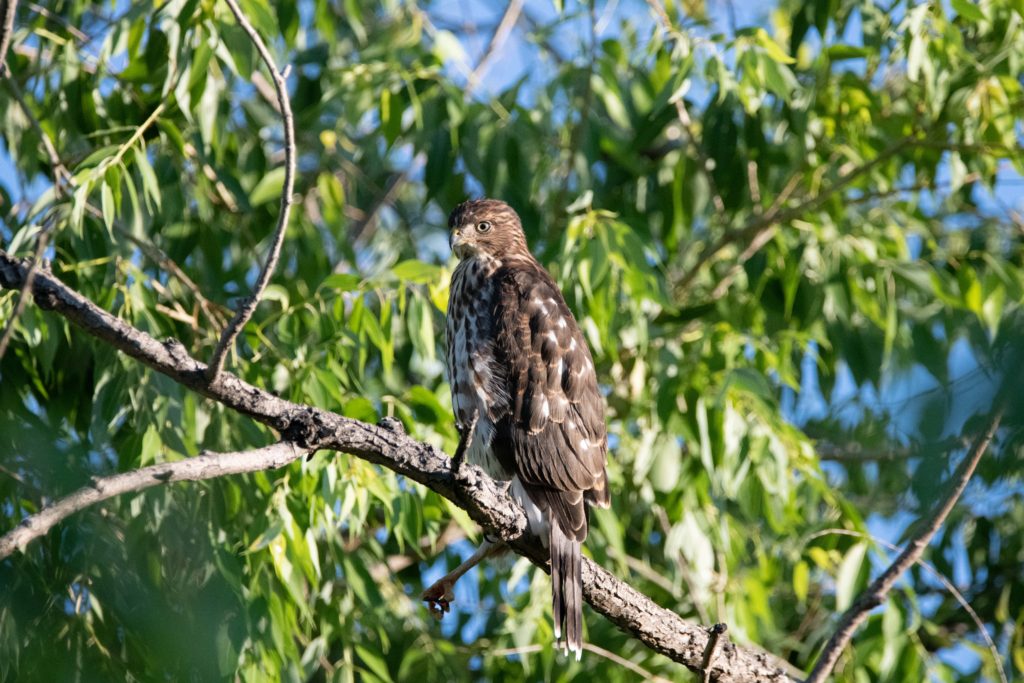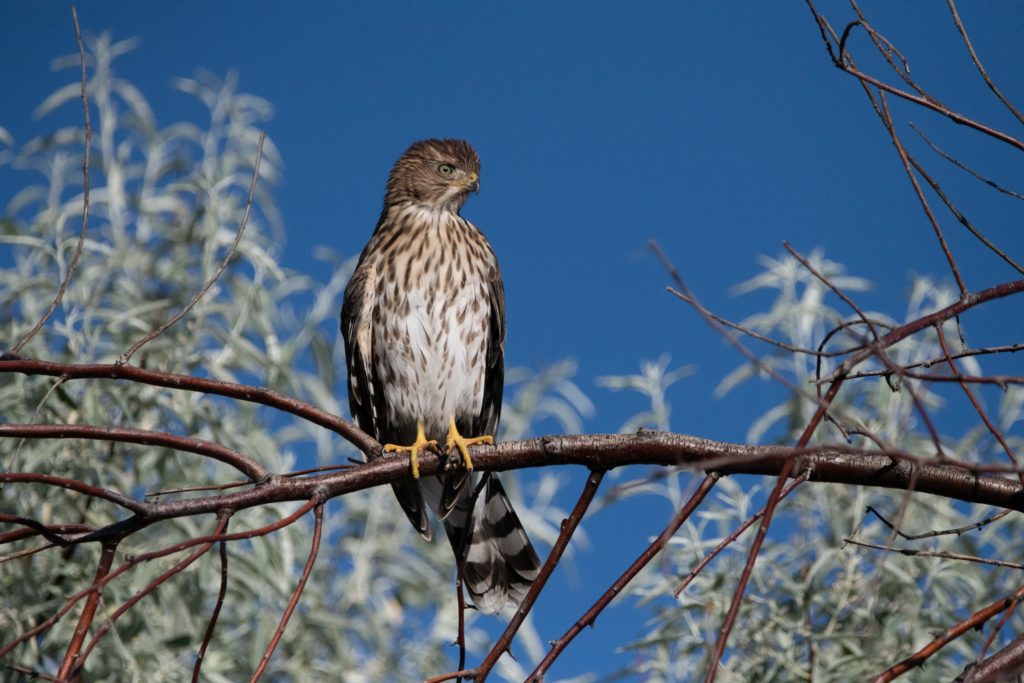 House Wrens and Gray Catbirds were quite vocal. And–a special treat–we saw a Black-chinned Hummingbird.