Out at dawn when it was just above freezing.  First went to see the birds at the corner of San Jose Boulevard and University Boulevard:
Then to Nathan Krestul, where just a few Red-winged Blackbirds were making a lot of racket.  A pair of Hooded Mergansers flew in.  Here's the male:
A Tri-colored Heron ran  off a Little Blue Heron.  Here's the Tri-colored Heron, alone.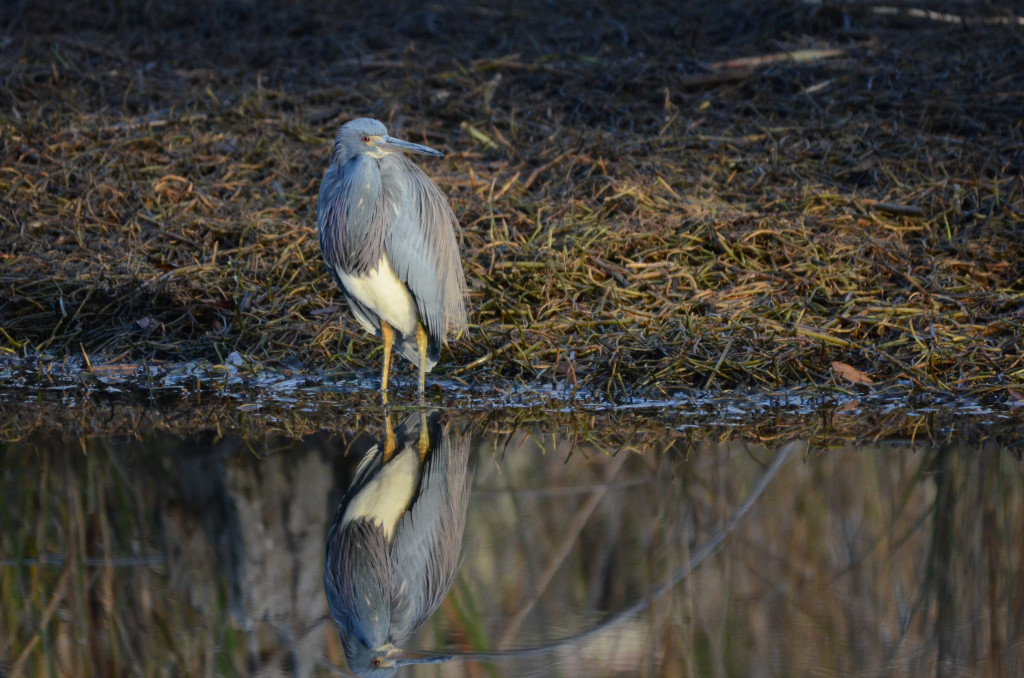 Sunset tonight was at 6:19 p.m.  So guess who showed up for a bath in the bubbler at 6:10 p.m.?  Yep, the elusive Hermit Thrush. I rested the camera lens against the window frame in the kitchen and shot straight through the (tinted) glass.  It came back at 6:13 p.m. for Part II of its bath.  It must be becoming more comfortable in the back yard:  its second bath lasted at least two minutes.  Then it lingered in the oleander until some other bird–it was too dark to see–flew in and chased it off.