These days, I spot my first bird of the day after I leave work at 3:30–often on my way home in the van.  But this afternoon as soon as I stepped out of my office building, I heard a Downy Woodpecker.  I spotted her in one of the palm trees in the parking lot.  Maybe that's not remarkable, but to my mind spotting any kind of woodpecker in downtown Jacksonville is worth a smile.
When I got back home, the Hermit Thrush defied all expectations by showing up at the bubbler at 4:50 p.m.:
Here it is scouting out the bubbler from the oleander:
Meanwhile, this Carolina Chickadee is clearly saying, "I'm going to eat suet from this confounded feeder even if I don't have zygodactylic toes!"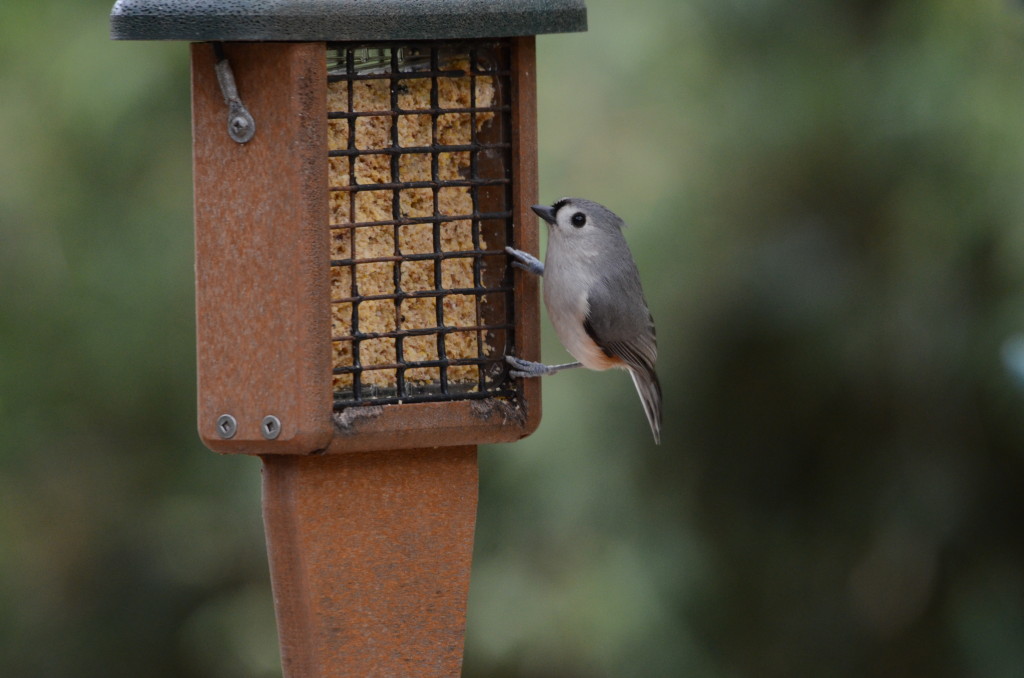 At 5:15 p.m. the Nashville Warbler made another appearance!