This afternoon at Nathan Krestul a pair of Red-shouldered Hawks were flying around, trying to find purchase on anything dry, but close enough to the water's edge to hunt.
A male Belted Kingfisher (first time I've spotted a male at Nathan Krestul)  watched the hawks' antics from up high.
Adult White Ibis and the older juveniles stayed close to the surface of the swamp.
But this juvenile White Ibis liked a higher perch.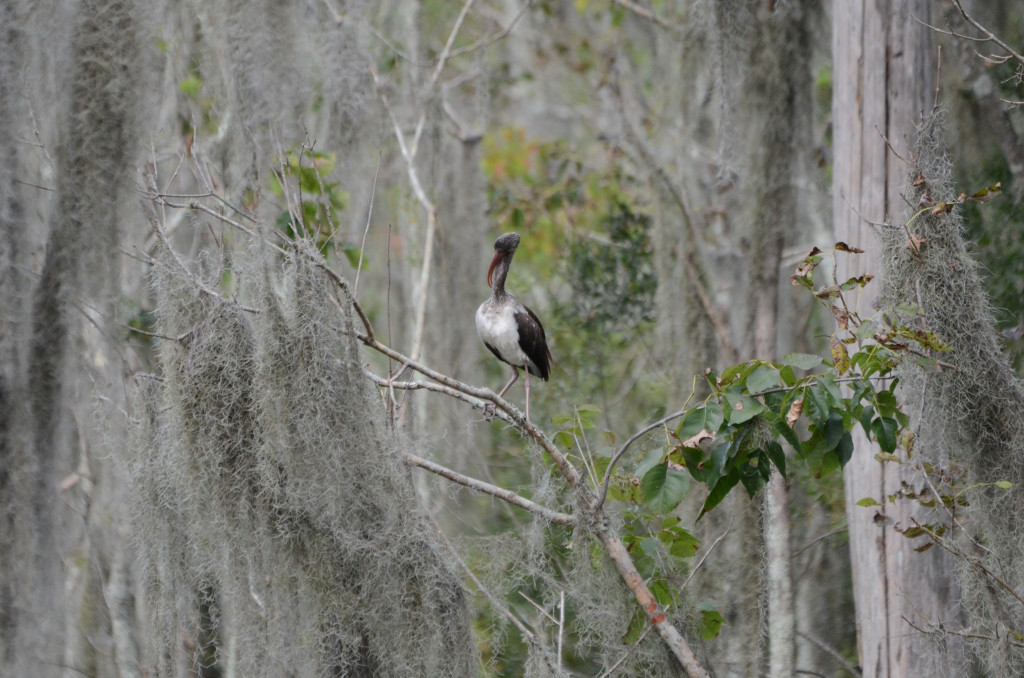 The day before, when Gram and I went for a spin at Westminster Woods, we saw several of the usual favorites.
A second Florida Softshell Turtle was basking on a log–odd, because until this day, I'd never seen any of the Florida Softshells out of the water at Westminster Woods.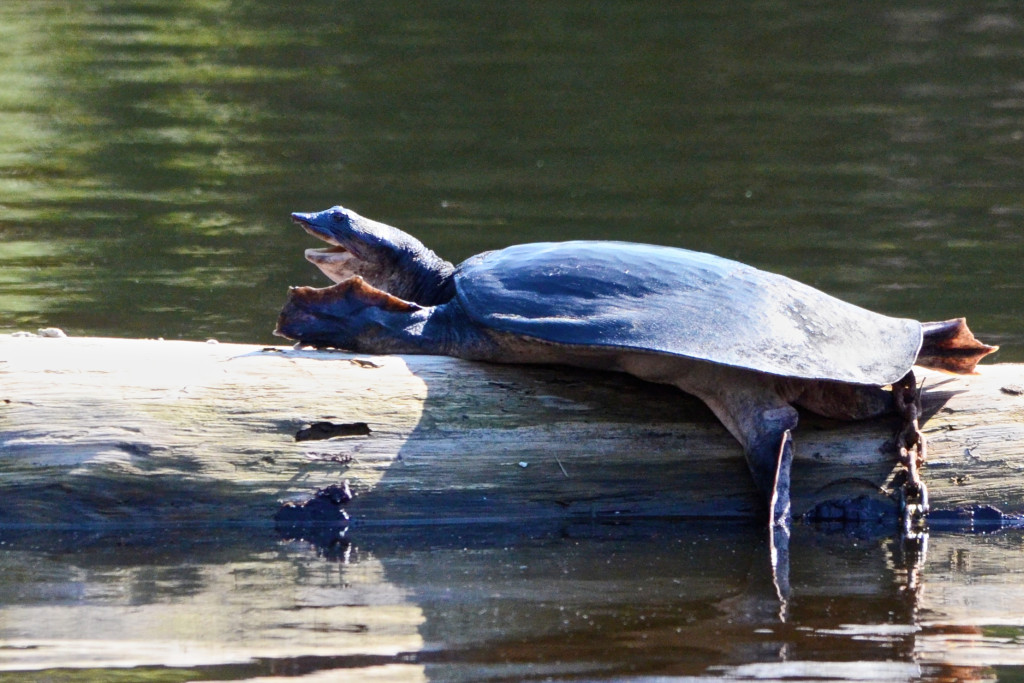 After I saw Gram, I stopped by Nathan Krestul Park, and saw a pair of Eastern Kingbirds hunting insects on the surface of the water.
And speaking of pairs, I saw a pair of Bald Eagles fly over the swampy part of park.