The last two afternoons have been very quiet at Nathan Krestul Park, and for the first time in weeks I saw not a single White Ibis.  Yesterday I saw exactly four birds:  a Tricolored Heron,  Palm Warbler (western variety), a Red-bellied Woodpecker, and a Belted Kingfisher.  This afternoon I saw the Tricolored Heron again, picture here in the second blooming of string lily in recent months:
I also saw an Eastern Phoebe:
The Eastern Phoebe is such an interesting bird to watch; at times the forward movement of its flight slows down so much it appears to be almost hovering.
Other than that, it was a few Yellow-rumped Warblers and a couple of Palm Warblers (western variety).  Perhaps because of the paucity of birds, this bloom jumped out at me: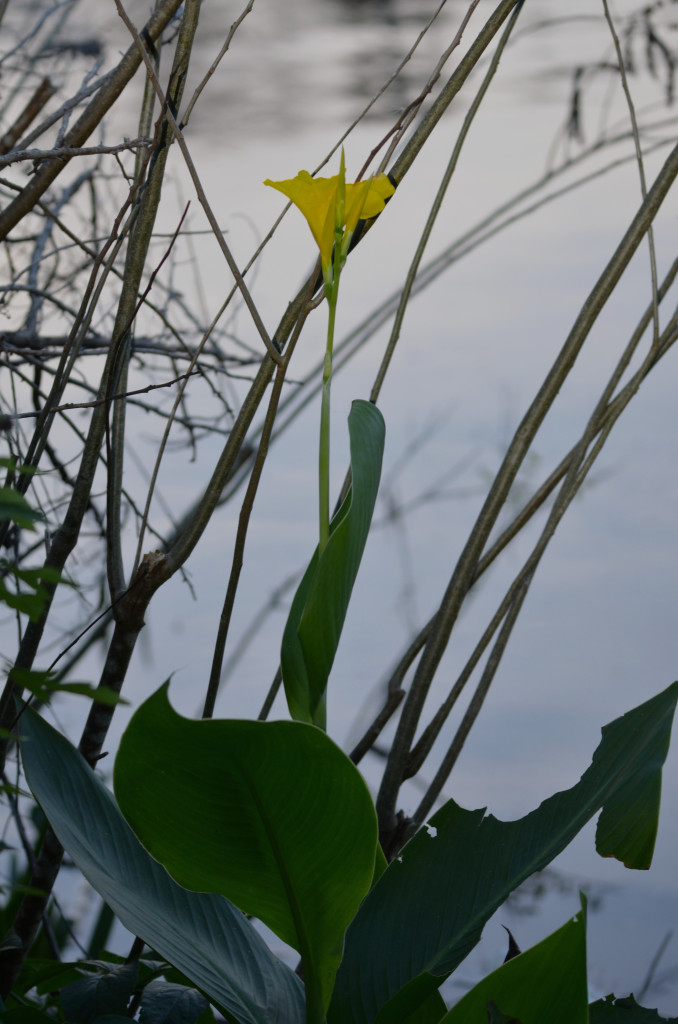 Back at home, a Hermit Thrush was taking an energetic bath in the bubbler.  This Hermit Thrush is behaving much the same way as the one that frequented the back yard this past spring:  bathing at twilight!