To San Felasco Hammock Preserve State Park today for mountain biking . . . and a little birding.  A dozen White Ibis were hanging out in the marshy area.  Here's one:
Also saw a pair of Eastern Phoebes in the field behind the restrooms.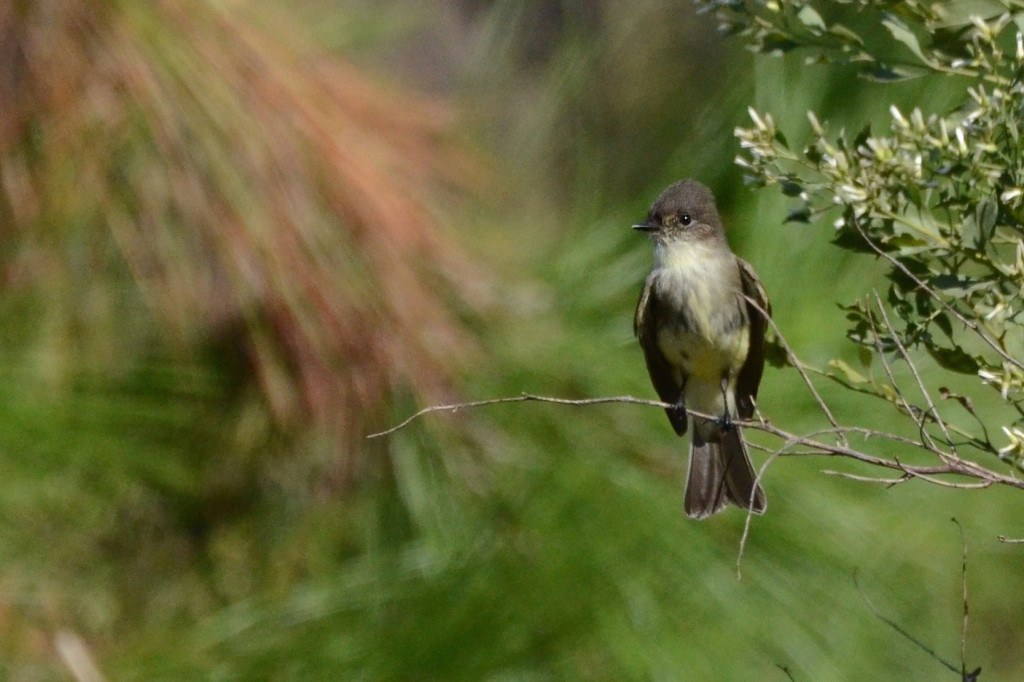 Other birds spotted but not well photographed include an American Kestrel, a Red-shouldered Hawk, a Belted Kingfisher, and a Yellow-rumped Warbler.
Dragonflies were everywhere, just as they were yesterday at Nathan Krestul Park.  And we saw lots of deer while riding, mostly young ones.