To Westminster Woods to see Gram.  Before we even got out to the lake, I spotted this (unbanded) Wood Stork in a pine tree:
We also saw four Wood Ducks swimming on the far side of the lake, and I saw (and heard!) a Belted Kingfisher.
At Nathan Krestul Park a young White Ibis struck a pose:
It was following a Little Blue Heron around.  Here, the Little Blue found space of its own: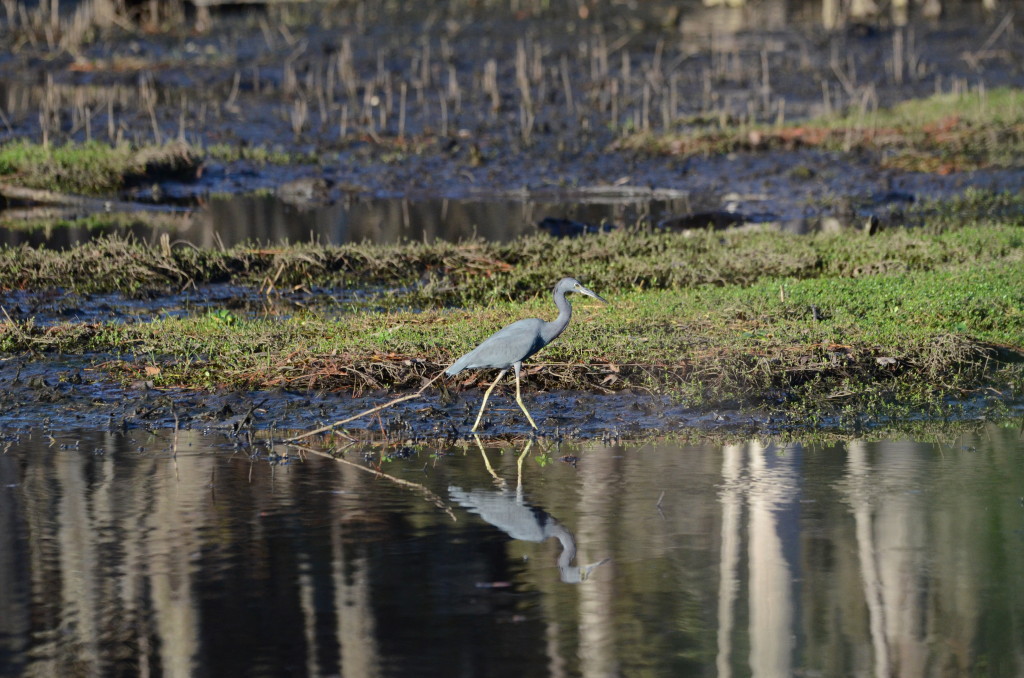 Other birds spotted at Nathan Krestul include a Great Blue Heron, a Palm Warbler, a Yellow-rumped Warbler, and an Eastern Bluebird.
Back at home, I've had several visitors to the bubbler:  a Hermit Thrush (routinely, at dusk), as well as an Orange-crowned Warbler and a Brown Thrasher.
Several birds are helping themselves to the peanut feeder, including a Red-bellied Woodpecker (male), Tufted Titmice, and a Gray Catbird (today was the first time I'd ever seen a Gray Catbird at the peanut feeder).
Finally, in the early morning, when we walk the dog, we hear Barred Owls.  On Christmas morning, we heard a duet.