Back to Rocky Mountain National Park, this time to hike to Sky Pond. On the way up, I saw Dark-eyed Juncos, Mountain Chickadees, a Ruby-crowned Kinglet, and a Virginia's Warbler–and I heard, but never glimpsed–Red-breasted Nuthatches.
I saw pine squirrels and least chipmunks, including this one: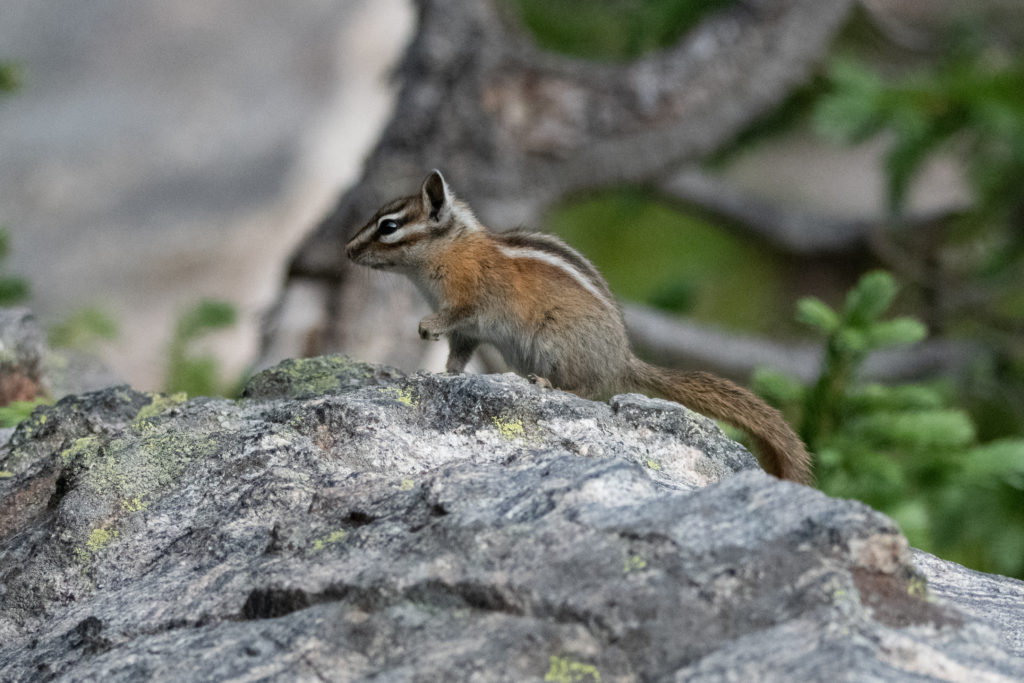 Which is not to be confused with golden-mantled ground squirrels, such as this one: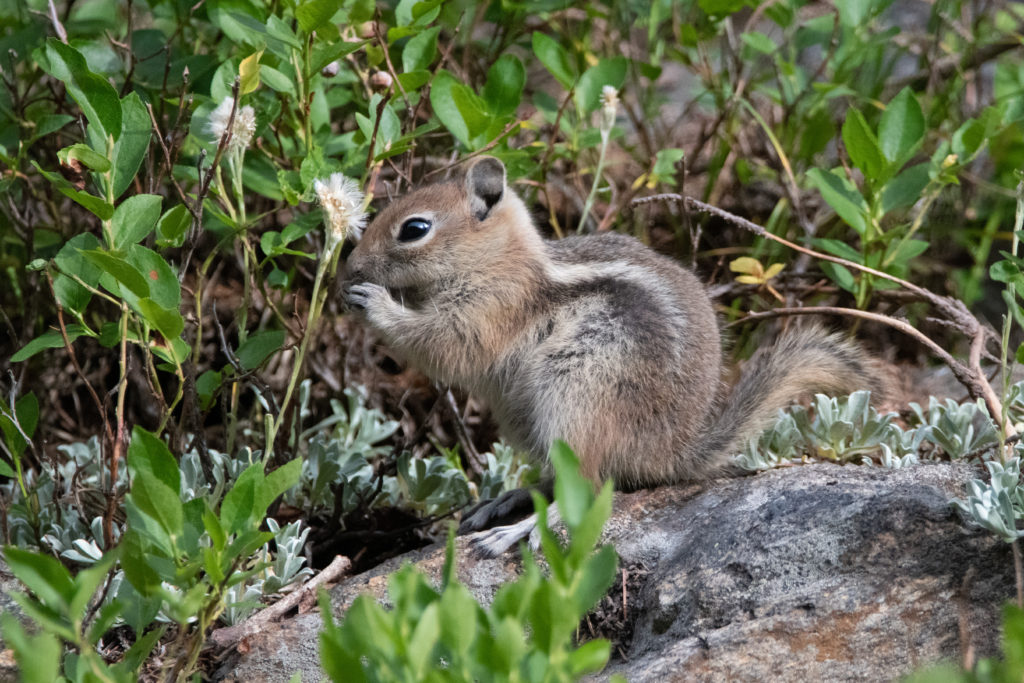 Beyond Loch Vale, I saw this bull elk lying in a bed of wildflowers: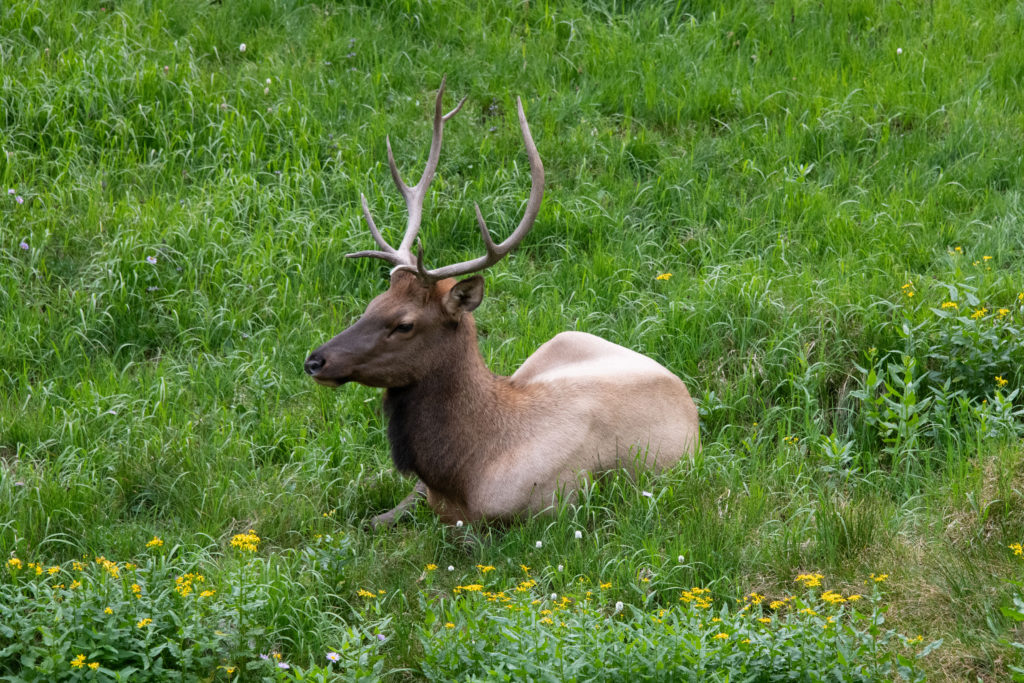 After packing away my camera, I scrambled up Timberline Falls to Lake Glass, but didn't pause there because I wanted to continue straight on to Sky Pond. In my haste, I missed the trail, and ended up clambering over a rocky route. I wasn't the first to take the road less traveled by; cairns marked the way.
The views were dramatic from Sky Pond: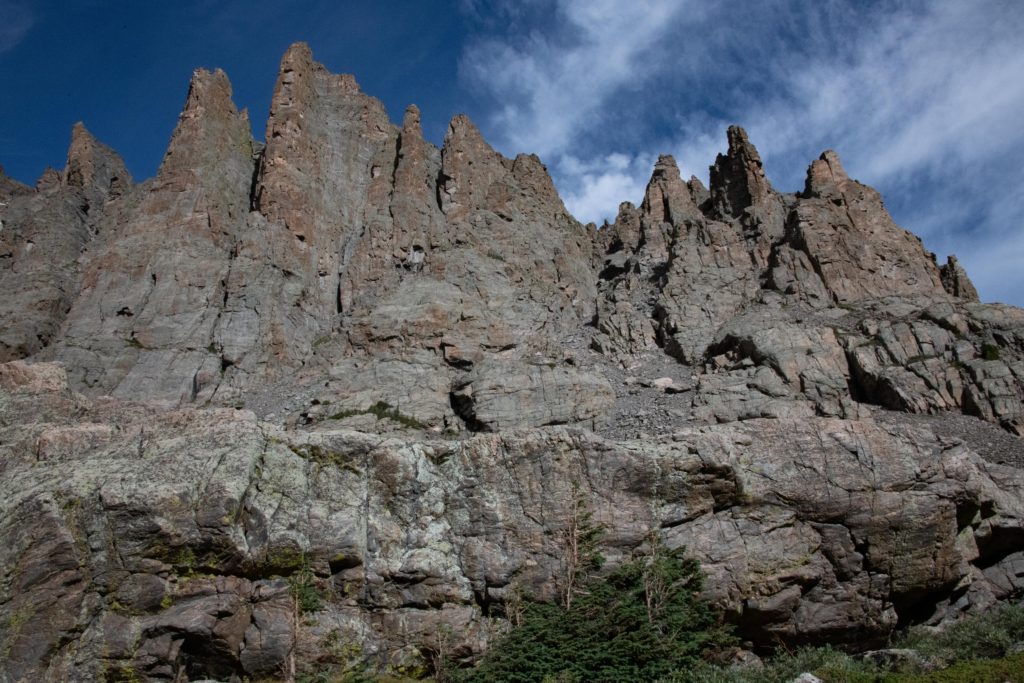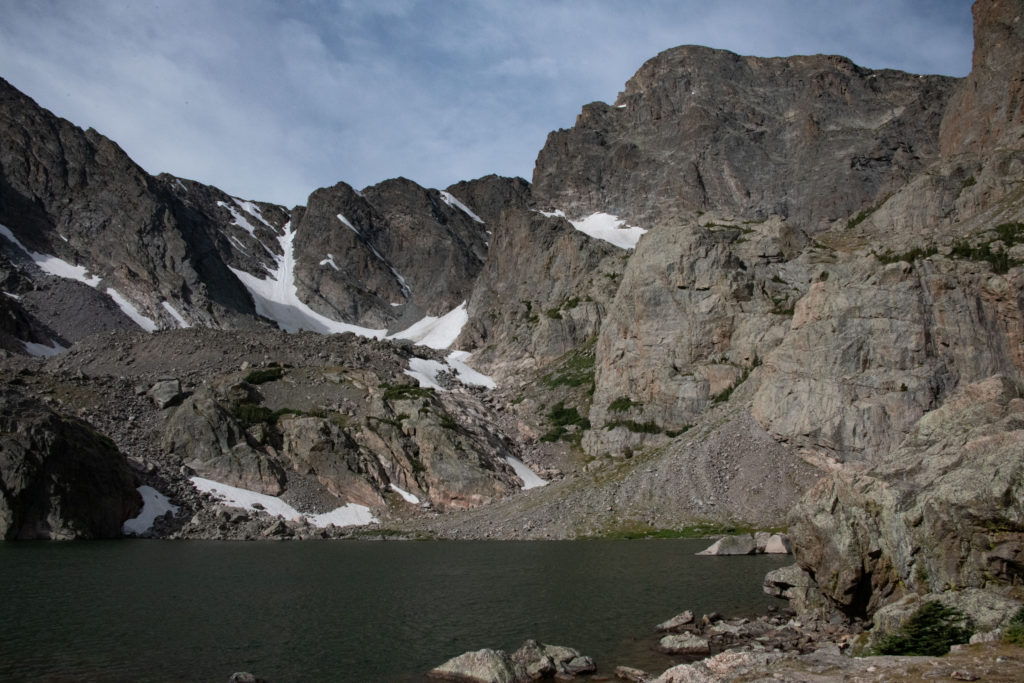 Although it looks barren, I wasn't alone: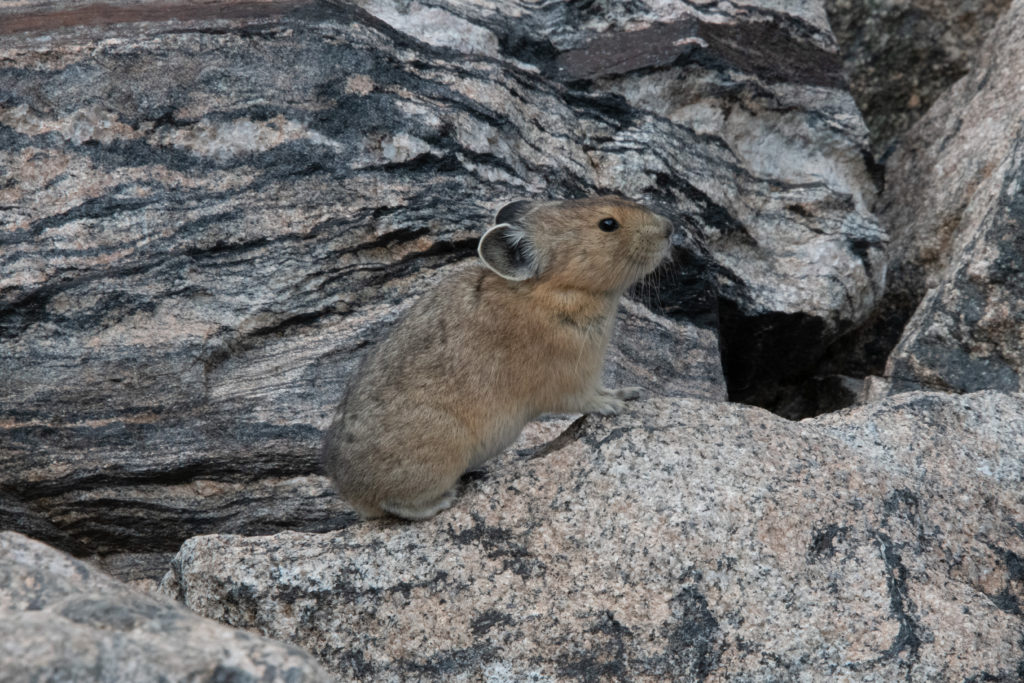 On the way back down, the view from Glass Lake: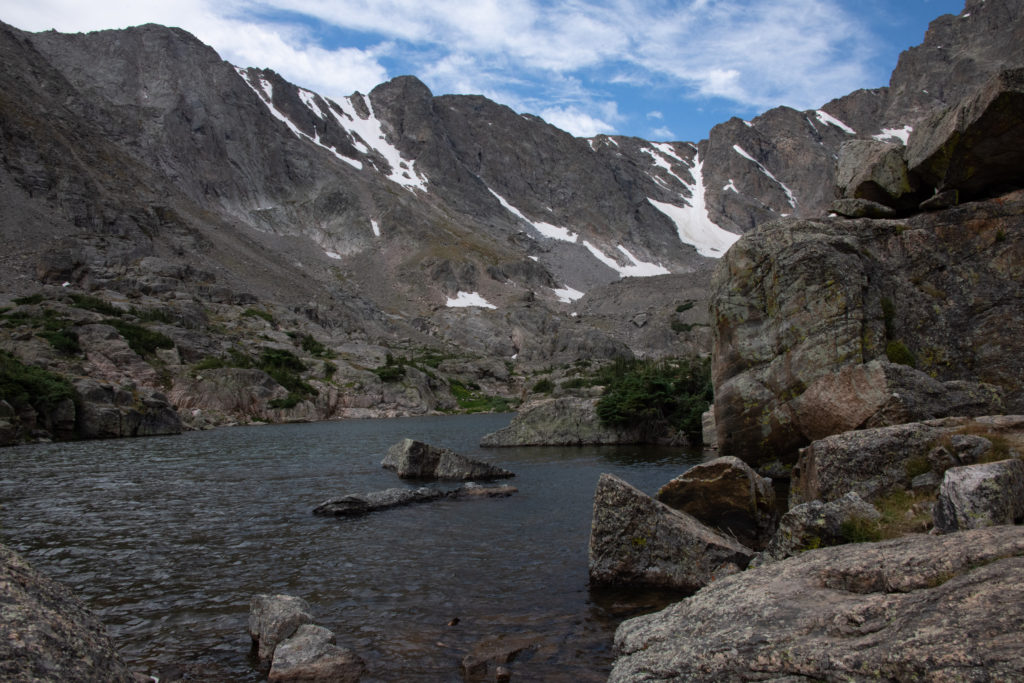 The elk moved down to Loch Vale: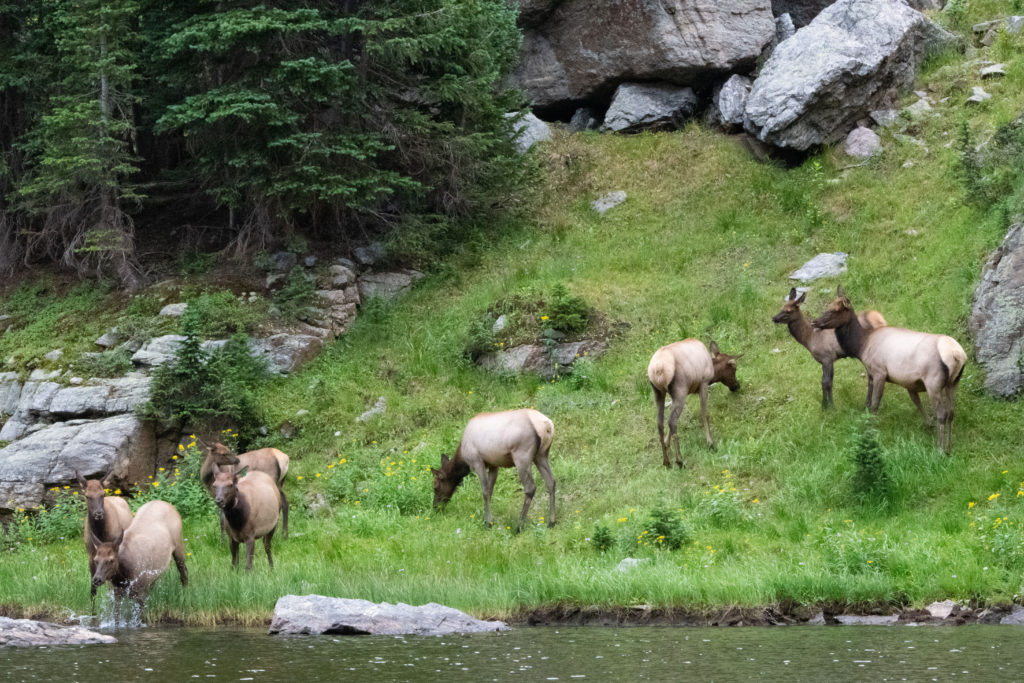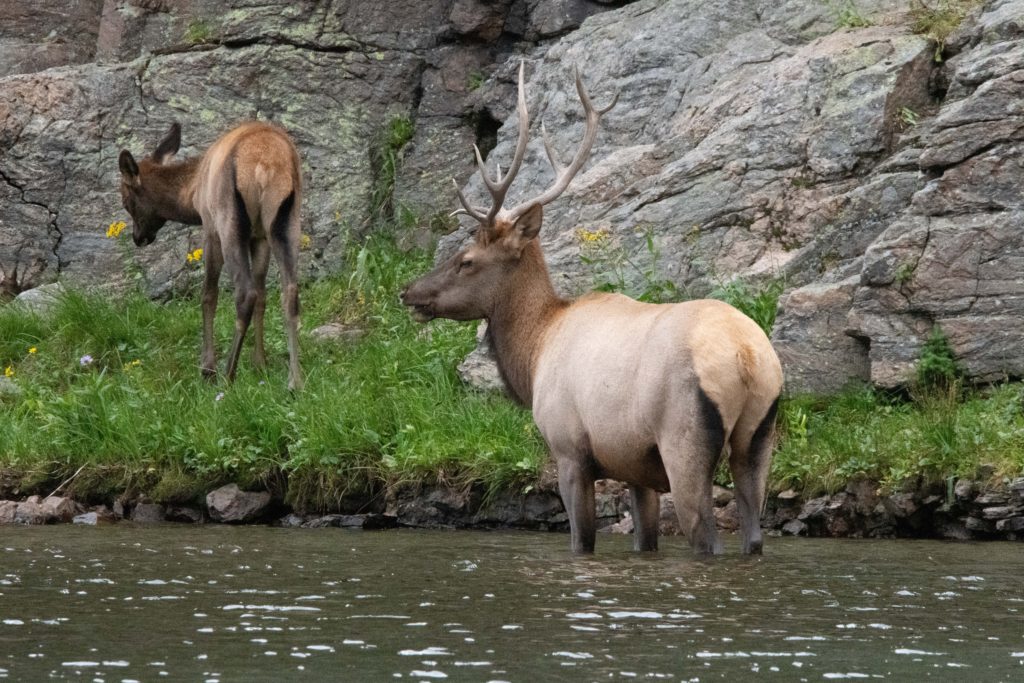 And this photograph captures how I looked after the six-hour-plus hike, eating pizza at Antonio's in Estes Park: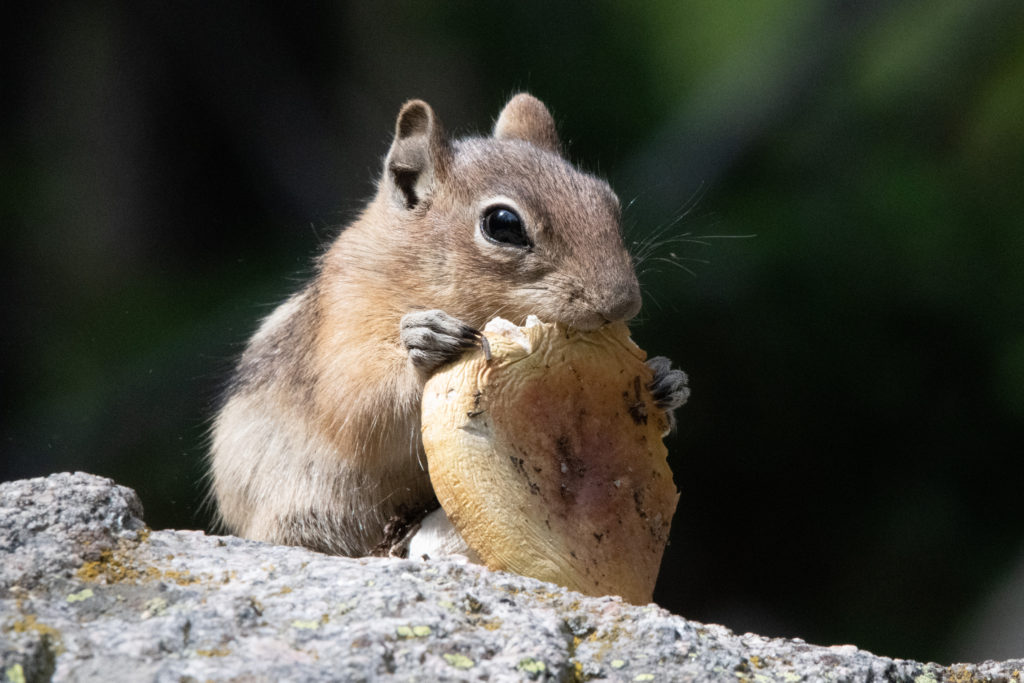 Huge shout-out to Park Ranger Dave O'Brien who changed my flat tire at oh-dawn-thirty this morning. Thanks to him, I still made it to the Glacier Gorge parking lot before it filled up–and was able to hike to Sky Pond.