This morning the temperature was in the single digits.  When it broke double digits, we took the dog for a walk in the Bear Creek Greenbelt.
The female Common Goldeneye was back in Bear Creek:
So were three Gadwalls.  Here's one: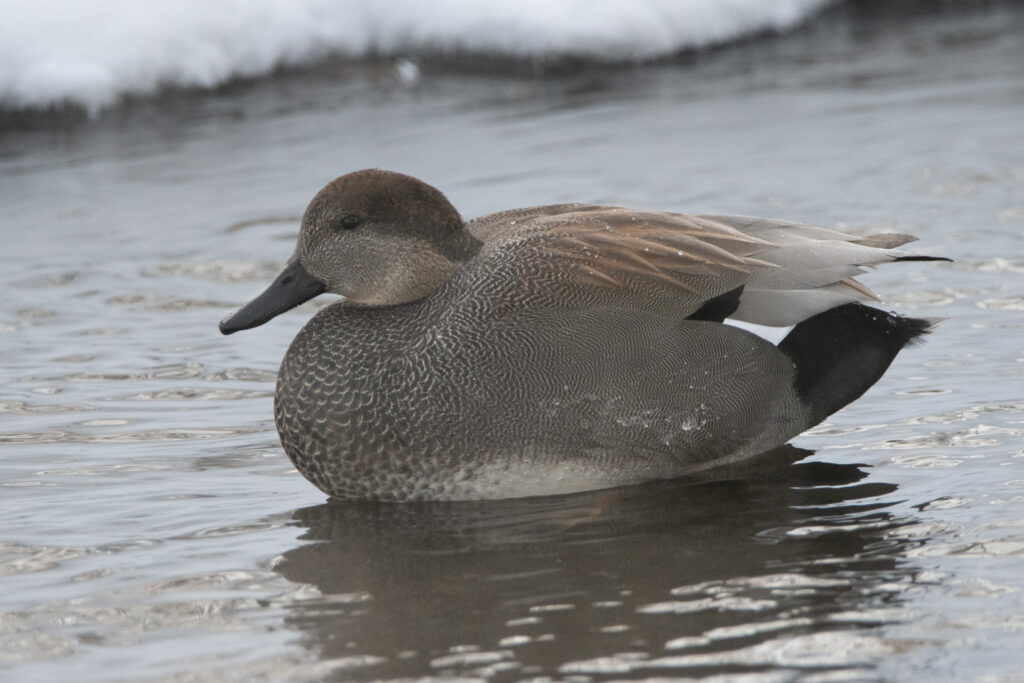 In the late morning my better half and I hiked at Mount Falcon.  Here's the view of Red Rocks from the Turkey Trot trail on Mount Falcon:
Wildlife at Mount Falcon included rabbits, Dark-eyed Juncos, Black-capped Chickadees, Woodhouse's Scrub-Jays, American Robins, a Townsend's Solitaire, and a Cooper's Hawk.
In the afternoon I went back to Bear Creek.  The Common Goldeneye was mixing with five Hooded Mergansers–two pairs and a singleton female.
Here's one of the Hooded Merganser pairs:
A female Hooded Merganser:
An omnipresent muskrat: