Our Colorado Parks and Wildlife annual pass expires today, so I figured it would be a good day to venture back into a state park.  I went to Roxborough State Park, arriving just after 6:00 a.m.  I hiked up to Carpenter Peak (6.2 miles roundtrip, three hours and change).   All the way up and back, I heard and saw dozens of Spotted Towhees and Broad-tailed Hummingbirds.  I also saw a Lazuli Bunting, two Black-headed Grosbeaks (male and female, separately), a pair of Lesser Goldfinches, a Blue-gray Gnatcatcher, a Dusky Flycatcher (I think), a Dark-eyed Junco, a Brown-headed Cowbird, a Golden Eagle, an American Crow, and a Common Raven.  I  heard a number of chickadees, as well as a Red-breasted Nuthatch.
Here's another shot of the Broad-tailed Hummingbird, with background:
Wildflowers lined the trail: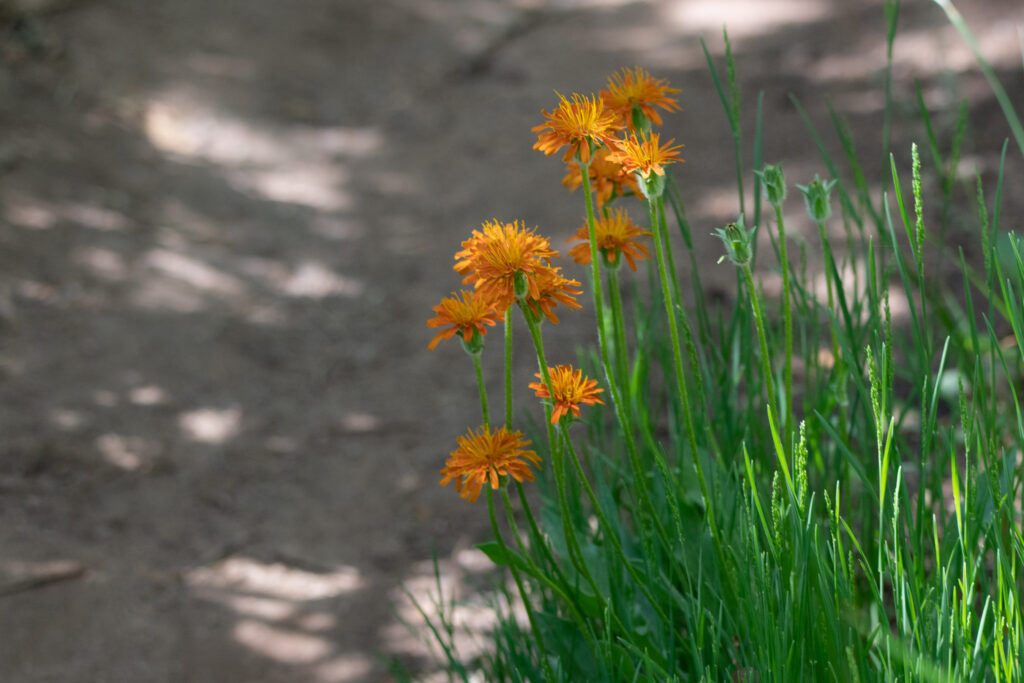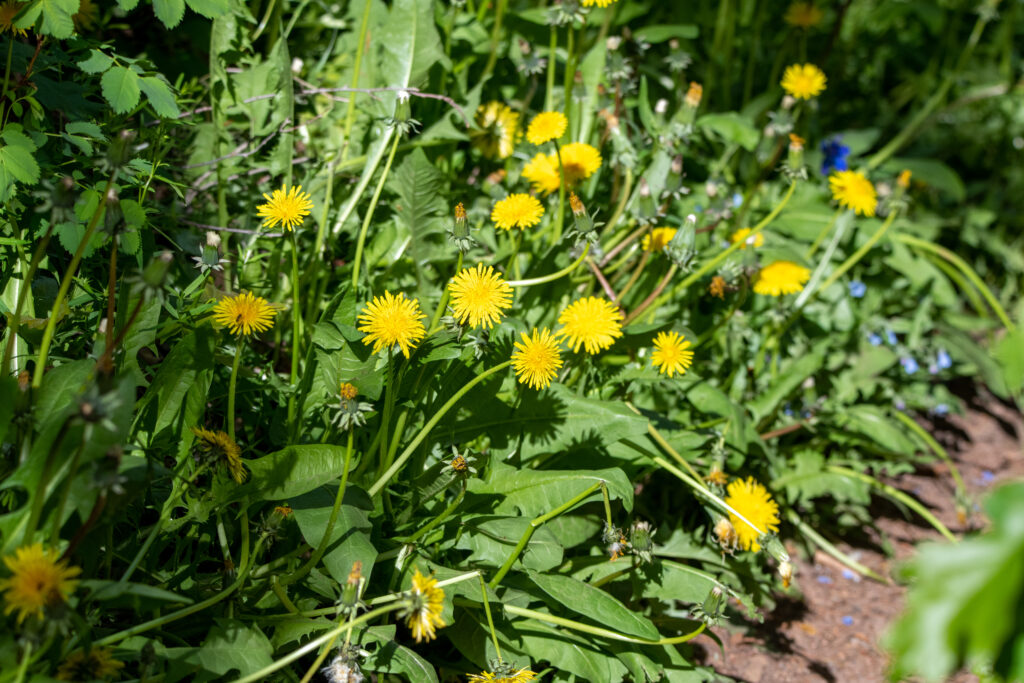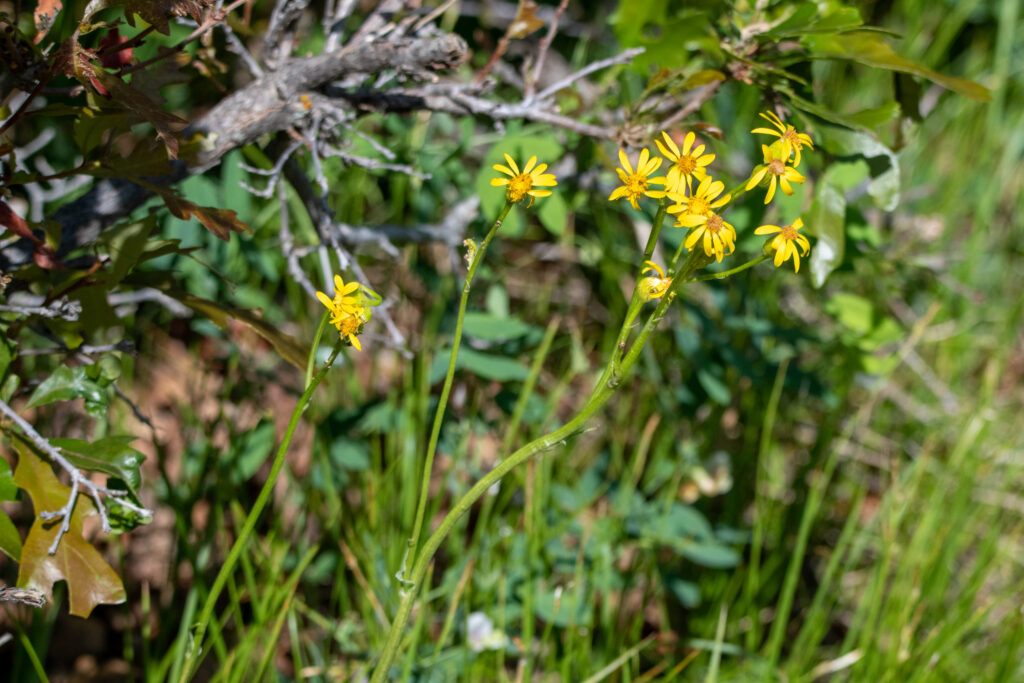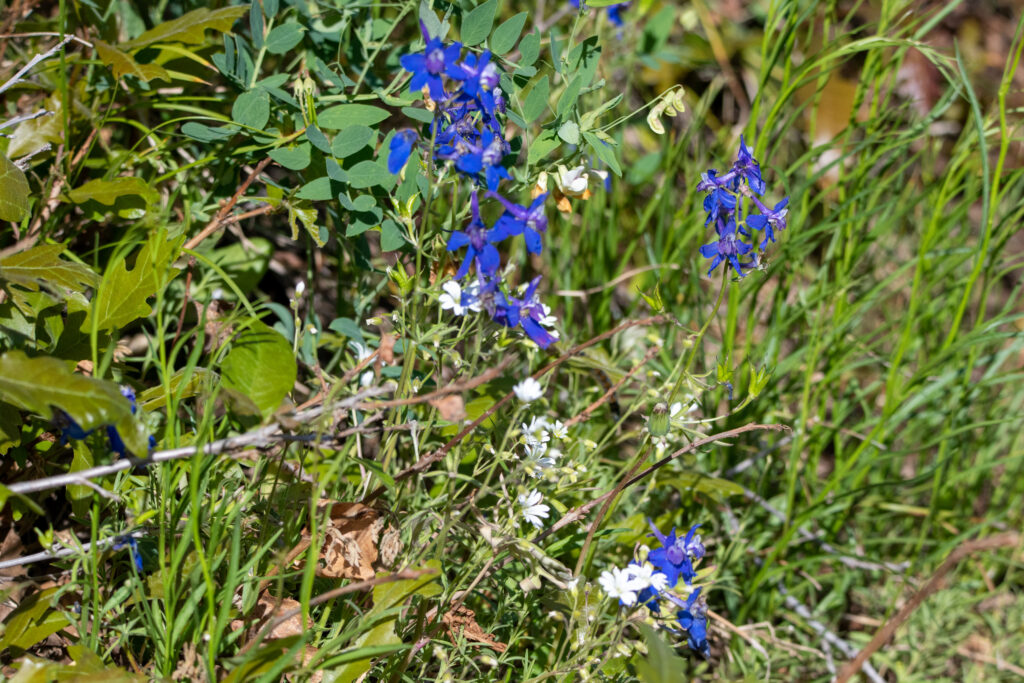 Here's another flying thing (working guess is a Greater Fritillary):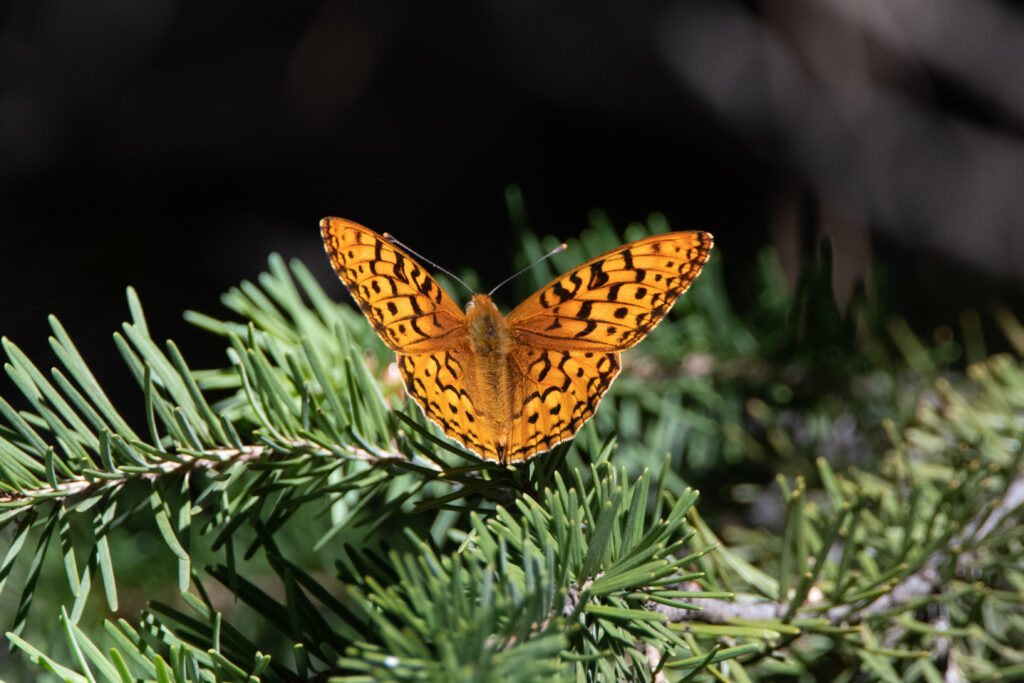 While I was hiking, my better half texted me that mama Hooded Merganser and five ducklings had been spotted in the usual stretch of Bear Creek.  I headed into the Bear Creek Greenbelt directly after returning home from Roxborough.  I found mama Hooded Merganser and five ducklings–though we can't be sure which five ducklings they are.  The little ones were diving for meals.
Later in the afternoon when my better half and I were walking the dog in the greenbelt, I spotted this snake (working guess is Northern Watersnake) sunning itself on a rock on Bear Creek east of the pedestrian bridge by the beaver dam: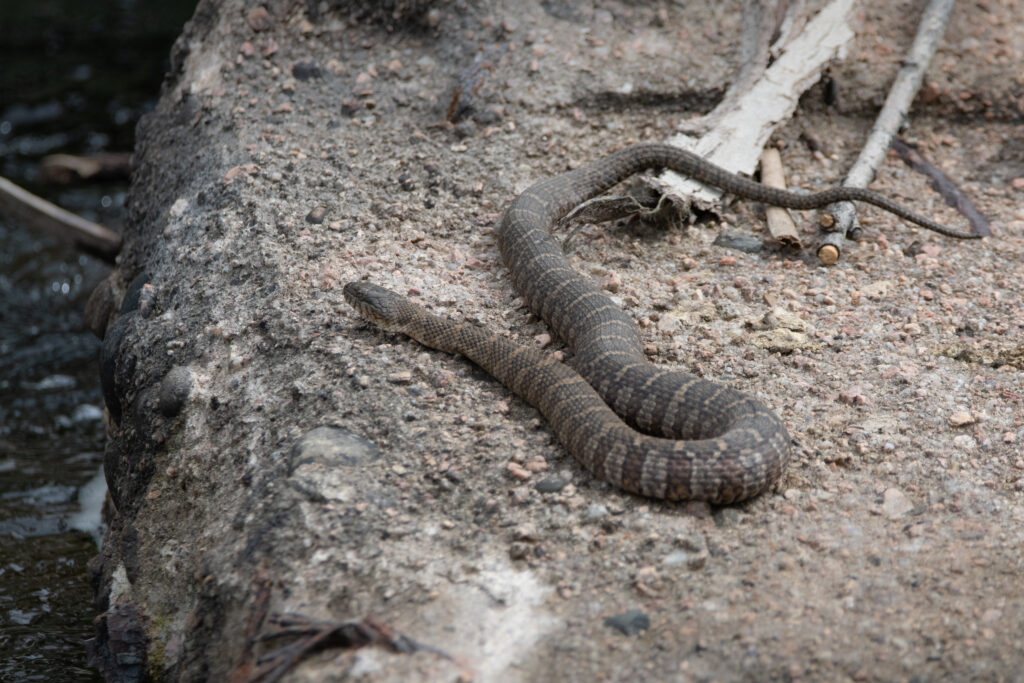 Prairie dogs striking a pose: