After work we hopped on our mountain bikes and headed toward Bear Creek Lake Park to ride the Mt. Carbon Loop.  On the way, we saw a few people gathered by the side of Bear Creek Trail, looking at something.  Turns out it was a snapping turtle:
Leaves are now budding out everywhere and a few flowering trees have begun to bloom.  On one stretch of the Mt. Carbon Loop, the wild plums have blossomed, giving off an intoxicating scent.  We also saw the nesting Great Horned Owl along the Cottonwood Trail and at least one owlet.
I received another email from the Bird Banding Laboratory.  I'd sent a second picture of the band on our resident female Red-tailed Hawk.  Here are the two pictures with partially legible numbers: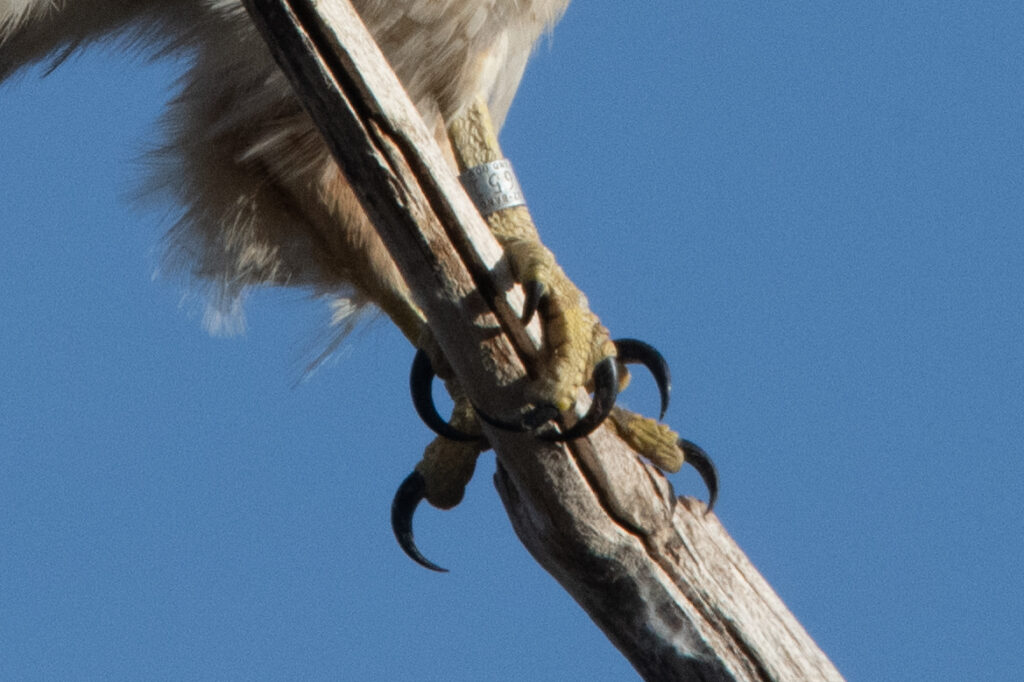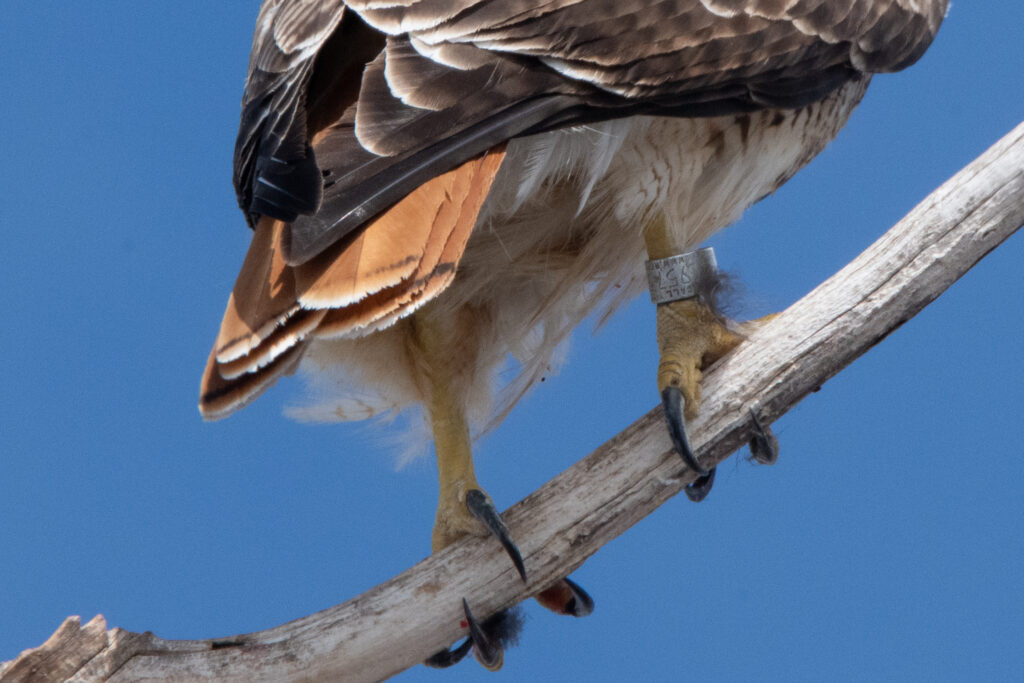 Here is the response:
Thank you for your patience and thank you for the additional photo. I have re-searched our database for 1957-XX651, and unfortunately, I still cannot rule out several individuals banded in California. Please let me know if you happen to get either or both of the last digits.