On a lunch walk in the Bear Creek Greenbelt I found an American Dipper beneath the Kipling Parkway bridge:
Not too far away a Belted Kingfisher perched over Bear Creek: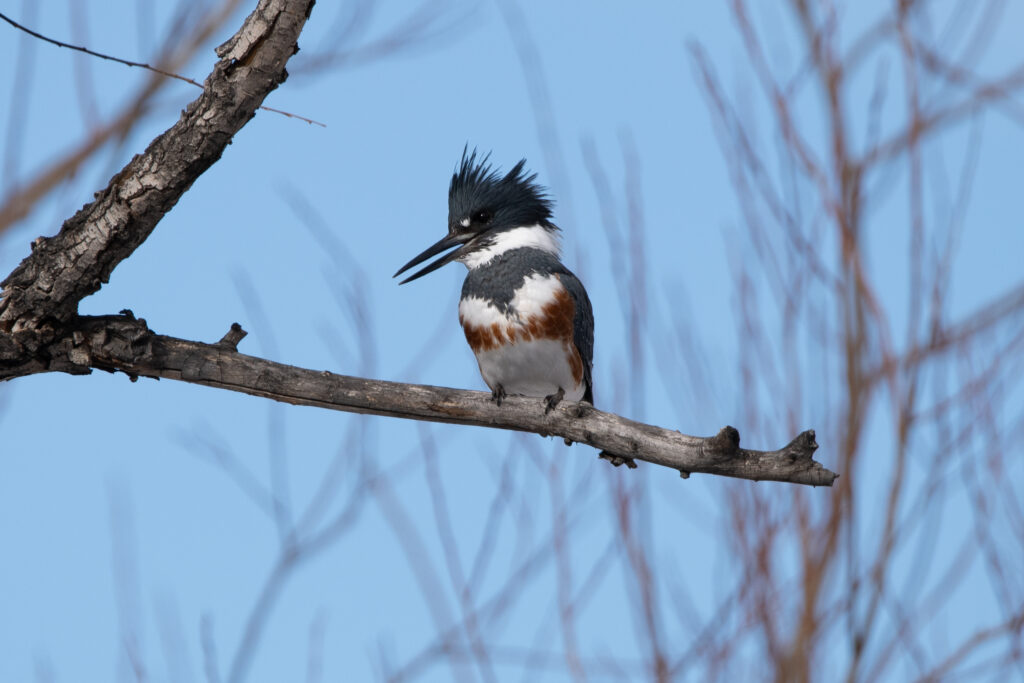 I also saw four Red-tailed Hawks, including a Harlan's:
The last bird I saw was a Spotted Towhee, which made me smile because I've been hearing this bird for weeks–usually right around dawn–but haven't caught sight of one until today.
After work my better half and I took the dog for a walk in the greenbelt.  At the pond that never freezes we saw 80 Mallards, a pair of Hooded Mergansers, a pair of American Wigeons, and a first-of-season female Common Goldeneye.